Chick-Fil-A Made My Day
by Jami
(Edgewater, MD, USA)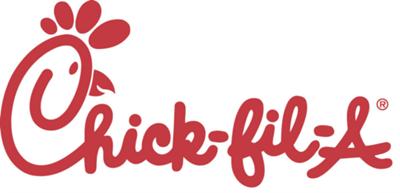 Who Made My Day
The Best Customer Service . . .


I just moved to the state of Maryland and had never been to a Chick-Fil-A before April of 2010. Yes, I know but I really had never heard of it. I was at work taking names and orders. The HR manager and I decided to go to the nearest Chick-Fil-A located at 7055 Arundel Mills Circle Hanover, MD 21076.
I have horrible food allergies and I specifically told the cashier guy to make sure there are no tomatoes on my chicken sandwich and make sure the chicken is not made near the fry grease because I'm allergic to those things. Of course I didn't even think to check the order before we left but sure enough, when I got back to work, there was a big, fat and juicy tomato smack dab in the middle of my sandwich.
I am not a rude person at all and I know what it's like to work in food service. I called the restaurant and asked to speak to the manager. She was so apologetic and asked me to come back to the store so she could fix it. I told her that my lunch break was just about over and I didn't have enough time. I also said that it's not a big deal, no need to apologize. I told her it was my fault for not checking the order and asked if I could come by after work to pick up a new sandwich.
Her name was Rebecca. She insisted that she come all the way to where I worked to give me a new, rightly made Chick-Fil-A chicken sandwich. I was completely and totally speechless. Never in my life had I gotten such service and I had been in customer service for a long time before administrative work. My mother taught me at a very young age the importance of outstanding customer service. She would say "The customer is always right!" I really thought that value went out the window a decade ago.
I will never forget when Rebecca showed up at the front door and put a huge smile on my face. I gave her a hug and thanked her endlessly because now I could have my lunch and be satisfied. My co-workers were in disbelief. I hope stories like mine will bring this nation back to that standard.
GO CHICK-FIL-A! YOU MADE MY DAY! Okay, you really made an entire decade. Oh and did I mention their peach milk shakes are the most delicious in all the land!?
~Jami