Custom Sign Manufacturing . . .
How Custom Can It Get?
Custom Sign Manufacturing . . . Why do we make signs? What does a poorly designed sign tell about me? What type of sign do I need? Custom signs manufactured by Wet Jet Precision, Inc.
You say you need a custom sign made? How custom? Let me ask a few questions.
Why do we manufacture signs? What does a sign say about me, about my business? Does it leave a good impression? Is it designed to promote me or my business? Am I trying to make an impact?


A good custom sign manufactured for an impulse type of business many times is the difference between success and failure. Also, your outdoor Custom Business Signs set the tone and nature of your business.
On premise signage is critical to retail sales. Research shows that shopping habits can be altered with the use of effective custom Sign Manufacturing, especially for businesses that rely on impulse buying. Signs are also very important for branding your business and leveraging your advertising dollars.
Custom sign manufacturing . . .
If you're looking for custom sign manufacturing, you're undoubtedly looking for something unique and professional in appearance? A personal touch! Maybe Fancy Lettering. A representative symbol of you or your business.
If your new sign is not designed for impact, but is strictly functional, it probably wouldn't be fair to call it a custom manufactured sign. Now would it? Maybe you are looking for Funny Signs. Custom sign manufacturing of funny signs can have tremendous impact. Your new custom sign . . .
Will it go indoors or outdoors? Is it going to be attached to a building, or hung on a wall, or does it need to have a stand of its own?
Does it need special Industrial Metal Finishing? What about the colors?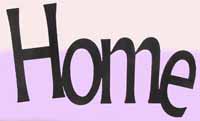 Does it need to be a decal, or label?
Does it need to be flexible and durable? Or is it only temporary?
How thick do you need it? What size?
Do you already have your design . . . or do you need some help?
What types of signs do I need to consider?
Well . . .
Custom sign manufacturing is for buildings, vehicles, yard, direction, decals, Business Labels, three dimensional signs, posters, promotional advertisements, architectural, construction, banners, flags, electrical, and digital.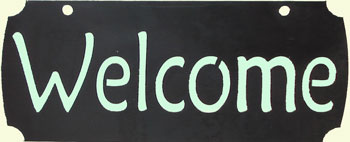 What material or media should I consider?
Signs can be made using about any type of material. Some of the important considerations include the expected life of the sign. Does it need to be illuminated? Does it need special mounting? Is it for an exterior application? Is it for an interior application? Does the information on the sign need to change, at regular intervals?
Of course paper is the most used sign material, and probably the one with the least life expectancy. Then we tend to wrap the paper sign in plastic, or laminate it to extend its life. Next, we use vinyl letter cut-outs, or printed banners on vinyl. These vinyl banners are flexible and quite durable, but send an unspoken message: "I'm a temporary sign".
Thicker, more durable plastic signs are very popular, and are a better solution, but you have to consider whether the sign is for an interior or exterior application. A Custom Metal Sign is the sign of choice for long life. There are many color and surface treatments available for durability and esthetics. Be sure to require a quality finish for longevity. A good custom sign manufacturing company will settle for nothing less.
Need to be illuminated . . .

Neon or electric Digital Advertising Signs are the typical choices for Lighted Business Signs. Illuminated billboards are also an option, but are usually leased or rented.
Interior signs . . .

Interior Signage is designed to complement the interior of a building as well as fulfill its other functions.

Are you redecorating a room, or remodeling? Make an impact with something, unique, or personalized. What's your favorite hobbie, or decor theme?

Whether your custom sign manufacturing be Western Home Decor, Southwest Decor, Country Home Decor, Lawn and Garden Decor, or maybe a decor theme for a specific room, as in Palmtree Decor, Butterfly Decor, Rooster Kitchen Decor, Horse Decor, Golf Decor or even Coffee Decor.

Maybe . . . just maybe . . . you need a Custom Metal Sign or company logo, metal letters, or maybe a stone inlay for your business logo or slogan. If it is not just a maybe, you have definitely come to the right place. For Abrasive Waterjet Cutting give us a call, or contact us. I look forward to serving you!

By the way, take a moment to Subscribe to our Newsletter, "A Cut Above the Rest!" for additional tips and design ideas. Click Here! to Subscribe, top left.



To discuss your quote specifications for . . .

Abrasive Waterjet Cutting, Contact Us!

Or call toll free: (888)707-5077

return from Custom Sign Manufacturing . . . to Water Jet Cutting Home

for Abrasive Waterjet Cutting . . . Contact Us