Garden Decoration
by Vivek
(Vellore, Tamilnadu, India)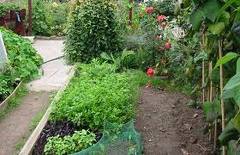 Home Decorators Collection . . .

Hi, I have a home in a village. When I planned a garden surrouding my home all my friends advised me to keep only flower plants, but I had a different idea.

It was to keep vegetable and fruit plants because they would be attractive as well as give nutritious vegetables and fruits.

I felt very glad after I had eaten these fruits and vegitables from my garden.

My friends who suggested the flower idea also appreciated me for this different and very usefull idea.

I'm glad I planted useful and attractive plants in my garden.
Join in and write your own page! It's easy to do. How? Simply click here to return to Home Decorators Collection.