Return Policy . . . You Bet . . .
We Want Happy Customers!
Return Policy . . .
My-Waterjet-Cutting-Service.com offers 100% satisfaction for our customers. Our goal is to keep our customer satisfaction index at 100% In the event you are dissatisfied with the quality of our service, the parts may be returned for a full refund subject to the following conditions.
CONDITIONS
Customer must contact their sales representative at My-Waterjet-Cutting-Service.com and notify them of the problem. If the problem cannot be resolved, their sales representative must give approval with an RMA Number.

An attempt will be made to resolve the problem in a manner satisfactory to both parties. We cannot guarantee cut qualities that have been specified incorrectly.

Parts must be returned within 30 days of the product shipment.

My-Waterjet-Cutting-Service.com will not refund shipping costs.
NOTIFICATION OF CHANGES
In the event there is a change of our procedures, we will post those changes to this web page.
CONTACT INFORMATION
If site users have any questions or suggestions regarding these guidelines, please contact us.
Business name: Wet Jet Precision, Inc. dba My-Waterjet-Cutting-Service.com
Phone: (888) 707-5077 or fill out our contact us form.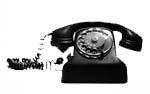 Water Jet Cutting Home

return from Return Policy . . . to Abrasive Waterjet Cutting Contact Us