Waterfalls and Water Features always spice up a room...
check us out!!!
by LL Waterfall Design
(San Diego, CA)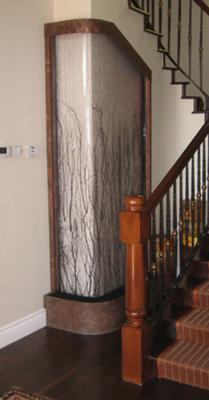 Custom Birch Branch Waterfall
Waterfalls and Water Features . . .

We are a custom interior waterfall design company. Each project we do is tailored to the client and we use some very exclusive materials. We can even embed different media into the face of the waterfall such as organic material, patterns, graphics, metallics, and even photo images.

Perfect unique accessory that adds a whole lot of spice and class.

Check us out at www.liquidwall.com.
Join in and write your own page! It's easy to do. How? Simply click here to return to Home Decorators Collection.